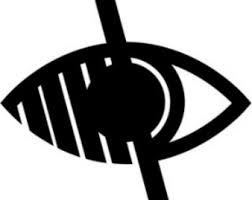 20-21 New Curriculum Offer
Vision:
Our vision for the foundation subjects is for children to learn about where they live and the wider world. We build on children's prior knowledge and experiences, moving them beyond their personal experiences. Primary education should prepare children for their secondary education. When our children go to secondary school, we want them to feel equal as well as having the confidence and knowledge to participate in lessons, conversations and debates. Through the foundation subjects and the rest of the curriculum, we want children to gain knowledge of themselves through learning about others, this means that the curriculum reflects the different cultures within our school context. We aim for children to build on their prior knowledge, retrieve and compare it using four over-arching themes. These themes are Legacy and Impact, Citizenship, Gender and Equality and Citizenship.
Through learning how significant individuals, both past and present, have had an impact on our lives today children will learn that they have the ability to have a legacy and impact on society, if they choose to do so.
Using the knowledge of their own communities, children will build on this by learning about different communities around the world, both past and present. Children will also learn that our school is a part of the local community and that they play an active part.
In order to further social justice, we want our children to have equal opportunities and choices. Through learning about gender and equality and how it has changed over time, children will develop views and learn that everyone should be treat fairly, without discrimination.
We want children to know what it means to be a good citizen and that working together can have a larger impact. We aim to begin by working together towards the betterment of our whole community. This will lead to children understanding how communities grow, adapt and thrive, both in their own community, around the world and in the past.

COMMUNITY
Corporation Road Community Primary School is a school, which is in the centre of Darlington, and at the heart of the community it serves. We want our children and families to understand and form an active part of this unique community. A community, which already brings together the richness of cultures, beliefs and religions from across the world and we seek to make this grow and be cohesive. We want our children to understand similarities and differences when we compare what we have, to communities past and present, near and far.

---
CITIZENSHIP
We want our children and families to feel a sense of belonging to this unique community of Corporation Road Community Primary School. We want them to embrace the philosophy that kindness and goodness stems from the individual and collectively, as citizens we can work together towards the betterment of the whole community. We want them to know that any small change can bring about an improvement in the life chances of everyone within school and the wider community. From this starting point, children can begin to influence those around them and begin to understand the importance of belonging and embracing and tolerating the values and beliefs, of school and the wider community. We want them to begin to understand how communities have grown, adapted and thrived both here and in the wider society and how this may have looked, and looks today.

---
GENDER & EQUALITY

We want all our children to have equal access to resources, opportunities and aspirations, regardless of gender. We want our children to embrace the fact that everyone, regardless of gender have equal value and should be accorded equal treatment. Our children will learn that irrespective of gender, sexual orientation, ethnicity, race, class, income, health or disability, religion, values and beliefs, everyone will be treat fairly and equally without discrimination.

---
IMPACT & LEGACY
We want our children and families to understand and learn about legacies in literature, art, maths science and cultures left behind by key individuals and communities, which have had an impact on the way in which we live our lives, and influence what we learn, in society today. We want them to develop as citizens and individuals who can, in turn, have an impact on their immediate and wider environment and influence others. We want them to make their own mark on society knowing they themselves leave behind their own legacy.


---
Corporation Road Community Primary School and all those within it, will endeavour to deliver a curriculum, which opens the doors and windows on the world, to enable all children to strive to be successful, valued, unique and themselves.

Ann Pringleton (Headteacher)
---
Our Foundation Subjects