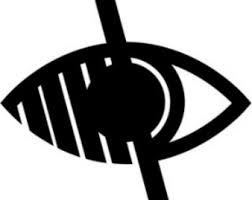 MFL
Our Vision at Corporation Road
MFL prepares individuals to participate in a world that is in a stage of transition with regards to communication. Foreign languages are now used more in many areas of life than ever before but most predominantly in the workplace. Due to the rise of international commerce and strengthened relationships, the knowledge and understanding of a Modern Foreign Language is most definitely a considerable advantage in modern society. The choice of which language to teach is only a small part of it because the lifelong language learning skills that the children will be encouraged to develop as well as the cultural understanding and thought-provoking lessons that will occur are incredibly important. A culmination of these factors will equip children with skills that will enable them to access other languages in the future and improve their competence in an existing language. Increased exposure to the learning of languages promotes and encourages initiative, confidence, independent learning and diversity in society but most of all it provides children with a vantage point in the world.
| | |
| --- | --- |
| Domains | Key Concepts |
| Reading Writing Speaking and Listening | Oracy, Literacy and Language Learning Styles |
| Knowledge and Understanding | Intercultural Understanding and Knowledge about Language |
MFL Progression Map
Reading Writing Speaking and Listening
Children will have developed their speaking and listening skills in Spanish as well their reading and writing skills. Children will have the foundations to continue learning a language for their future studies. Children will have developed their learning skills by participating in a variety of lessons and activities.
Knowledge and Understanding
Children will have fostered an interest in learning another language after participating in a variety of enjoyable lessons. Through exploring other cultures, children will have developed a deeper understanding of their own.
National Curriculum
Pupils should be taught to:
listen attentively to spoken language and show understanding by joining in and responding
explore the patterns and sounds of language through songs and rhymes and link the spelling, sound and meaning of words
engage in conversations; ask and answer questions; express opinions and respond to those of others; seek clarification and help*
speak in sentences, using familiar vocabulary, phrases and basic language structures
develop accurate pronunciation and intonation so that others understand when they are reading aloud or using familiar words and phrases*
present ideas and information orally to a range of audiences*
read carefully and show understanding of words, phrases and simple writing
appreciate stories, songs, poems and rhymes in the language
broaden their vocabulary and develop their ability to understand new words that are introduced into familiar written material, including through using a dictionary
write phrases from memory, and adapt these to create new sentences, to express ideas clearly
describe people, places, things and actions orally* and in writing
understand basic grammar appropriate to the language being studied, including (where relevant): feminine, masculine and neuter forms and the conjugation of high-frequency verbs; key features and patterns of the language; how to apply these, for instance, to build sentences; and how these differ from or are similar to English