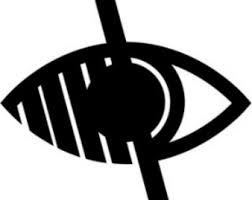 School Uniform
School Uniform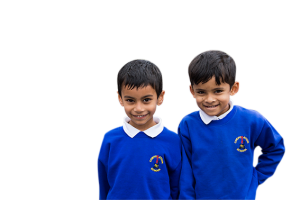 The school colours are blue cardigans, jumpers, sweat shirts or fleeces, grey/tartan skirts, pinafores or trousers. In the summer, children can wear checked summer dresses and short trousers. White shirts.
Black shoes (not trainers).
Uniform can be ordered from the office. If parents are struggling with the ability to purchase uniform and shoes, you can speak to the school office in confidence.
Striped and Mohican Hair Cuts
Can I remind parents that striped and mohican hair cuts are not allowed in school. All children will be sent home to have it shaved off if they have stripes. Please wait until the summer holiday if it's something your child really wants. Long hair should also be tied up in a blue bobble to prevent the spread of headlice.
Wearing of Jewellery
For safety reasons children must not wear jewellery. If children have had their ears pierced they may wear close fitting plain studs during school time. However, parents must accept responsibility should any accident occur as a result. A child must be able to remove his/her own earrings for PE.
PE and Games Wear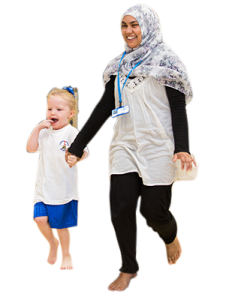 All children need PE shoes (preferably plimsolls). Children should change into a t-shirt and shorts for PE. It is important for health reasons that children do change for PE lessons. PE Kit should be kept in a suitable bag.
All items of school clothing should be clearly marked with your child's name.