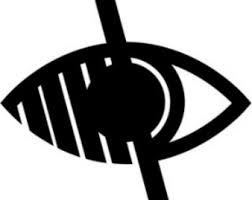 PSHE
Our Vision at Corporation Road
Relationships, sex and health education (PSHE) and citizenship enables children to become healthy, independent and responsible members of society.
We encourage our pupils to play a positive role in contributing to the life of the school and the wider community. In doing so, we help develop their sense of self-worth. We teach them how society is organised and governed.
We ensure that they experience the process of democracy in school through the school council and lessons within the programme, whilst teaching them about rights and responsibilities. Children in our school, learn to appreciate what it means to be a positive member of a diverse, multicultural society.
PSHE Endpoints
Rights and Responsibilities
For children to understand that they have a role within their local and wider community and to know that, as citizens, we can work together to make the world a better place. For children to develop the necessary knowledge and skills to become good citizens, being aware of their own mental health and wellbeing as well as the mental health and wellbeing of others. Children will know that they have rights and know how to protect them.
Feelings and Friendship
Children will be able to communicate and manage their own feelings as well as respond to a wide range of feelings in others. Children will know what constitutes healthy relationships and will have strategies to deal with negative things if/when they arise. Children will know that relationships and families can be diverse and that the important part is that they are positive and healthy. Children will have an understanding of how our bodies change, feelings which may arise and how to cope with these emotions as well as how to keep themselves clean.
Money
Children will understand what money is and the role it plays in their own and other's lives. Children will know and have experience of how they can work with others to plan and reach given goals when raising money e.g. for school or charity.
Safety and Risk
Children will have skills and strategies which they will be able to use to keep themselves safe in school, at home, in the local and wider community as well as online. Children will know a range of people who can help to keep them safe and how they can communicate any concerns to them.
Health
Children will know what contributes to a healthy lifestyle and how to have a positive impact on their physical, mental and emotional health. Children will know the importance of making healthy choices as well as having a balanced diet.
Identity
For children to have a clear sense of their own identity. Children will understand that we all have similarities and difference which make us unique. Children will have an understanding of what it means to belong to a community and that we belong to a diverse community.