Children celebrate 30th anniversary of 'Where's Wally?' for World Book Day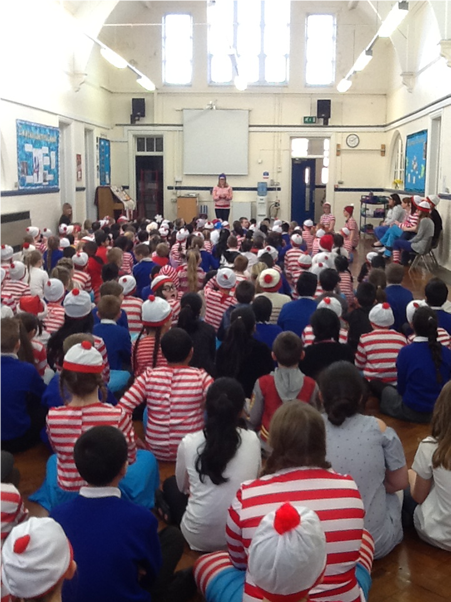 Corporation Road Primary School celebrated World Book Day in a unique fashion, with all of the staff and pupils dressing as 'Where's Wally?' to mark the book's 30th anniversary.
Children also visited Waterstones in Darlington with their £1 book tokens to select a book of their choice.
Ann Pringleton, headteacher at Corporation Road Primary School, said: "World Book Day is a fantastic opportunity to encourage children to engage with books and reading, and the 30th anniversary of 'Where's Wally?' seemed like a great way to get everyone involved.
"The children split into groups to walk to Waterstones in Darlington where they could make use of their book tokens and certainly turned a lot of heads walking along in Wally's recognisable red and white hats, jumpers and blue jeans."
According to a survey published by the National Literacy Trust, World Book Day presented 25 per cent of eight to 11 year olds in the UK with their first opportunity to buy a book of their own last year.
Ann continued: "Whether it was for the first time or to add to their collection, all of our pupils thoroughly enjoyed visiting Waterstones to buy their own books and we hope to continue the momentum of excitement around reading through our ongoing activities at the school."