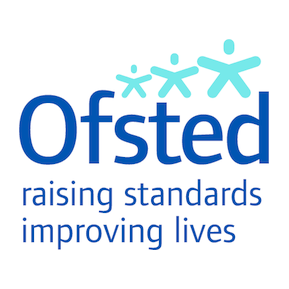 As you are aware, School had an Ofsted Inspection on the 2nd and 3rd of February 2016. This report can be viewed here.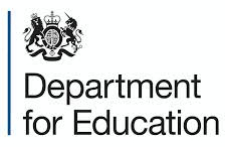 You can view the DfE performance table information here.
School also had an HMI visit in September 2016 and made the following conclusions:
" You (The Headteacher have considerably improved site security. For example, an acceptable use of mobile phones and cameras agreement has been put in place. There are new entrance and exit arrangements, secure gates and coordinated identification badges for staff, all of which contribute to pupils feeling safe and better protected. Any adult not wearing a school-issue identity badge is promptly challenged and all visitors to the site must now follow strict signing-in and out procedures.
Child protection and safeguarding training has taken place since the previous inspection. Leaders have tightened systems of recording attendance at these events to ensure that all staff undertake critical training within required time parameters. Teachers and other adults are knowledgeable about the signs of abuse and the potentially additional vulnerabilities of pupils who have special educational needs and/or disabilities. There exists an appropriate 'it-could-happen-here' attitude. A newly established computer program has been instrumental in enabling staff to access and log essential information efficiently. This means, for example, that repeated issues of poor attendance or behaviour can be more easily monitored and addressed.
Pupils are taught to keep themselves safe while online. The Heathfield Trust has enabled the school to make use of its enhanced Internet filtering systems. This means that risks of exposure for staff and pupils to inappropriate content have been minimised.
Staff and parents are in agreement that you are approachable and highly visible around the school premises. They are united in their opinion that you support and challenge all parties to meet the welfare and safety needs of pupils. Parents are appreciative of this consistently vigilant approach and the regular opportunity presented to discuss concerns. Staff are also confident that issues they raise are listened to and acted upon promptly.
Pupils' punctuality has significantly improved since the previous inspection. Tactics such as a 'late book' and a new bell system of entry have contributed effectively to this improvement. The proportion of pupils who are regularly absent from school, however, remains higher than the national average. In an effort to tackle this lingering issue, you have recently introduced a text-to-parents service. This is proving to be a popular reward and incentive for good attendance, effort and behaviour. Evidence of its impact on further reducing the proportion of pupils who are regularly absent from school though, remains to be seen.
You and your leadership team have created a welcoming ethos that is positive and calm. Pupils, unprompted, hold doors open for each other and visitors, conducting themselves in a confident, respectful manner. Relationships between adults and pupils are constructive. Good work ethics, behaviours and attitudes displayed by pupils are consistently praised by staff. The recently formed 'well-being team' is developing valuable links between home and school, further strengthening the school's ability to meet the needs of vulnerable pupils and families more effectively."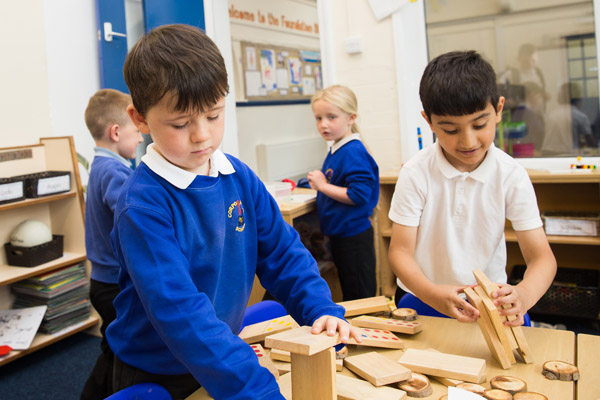 HMI also identified that some policies were still not compliant and that the previous governing body had failed to ensure that all safeguarding policies and recruitment procedures were up-to-date with the latest September 2016 guidance. This was compounded by the absence of a chair and vice chair of governors in the interim to MAT conversion. However, the school now has all policies in place and safeguarding meets current requirements.
Furthermore, the school now has a new Local Advisory Board. The Governing Body consists of Valerie Johnson, Chair of the Local Advisory Board, Mr. N Blackburn, CEO Heathfield Academy Trust, Mr. S Crowther, (Looked After Children & Health & Safety), Mrs. A Pringleton (Headteacher), Mr. J Steel (Safeguarding), Mrs. Chris Archer, Associate Member (Head of Early Years, Darlington Borough Council).
I would like to take this opportunity to say a very big thank you for your continued support and to let you know that your child's education is in safe hands. I will endeavor to ensure your children access the very best teaching we can provide for them in order to guarantee them the best educational outcomes possible.
As the Headteacher of the school, I am very much looking forward to moving the school into the next stage of its development. At the heart of everything we do in school are the children of Corporation Road Community Primary School and I can assure parents and carers that I will endeavour to ensure every child reaches their full potential in an environment, which guarantees their safety and well-being.
At Corporation Road Primary School, we try our very best to make sure our children:
Know that we want them to succeed.
Get the best start in life and are well prepared for the challenges later.
Are happy, confident and want to learn.
Make really good academic progress every single year.
Experience a range of opportunities in and outside school that inspire them and widen their horizons.
Are protected and nurtured, yet encouraged to be independent.
Are open minded and reject all types of discrimination.
Can trust each other and all the adults that work with them.
Ann Pringleton
Headteacher
Spring 2018 Census
| | |
| --- | --- |
| Category | No. Children |
| Children on role | 295 |
| English | 126 |
| EAL | 153 |
| Free School Meals on the day | 75 |
| Any period of eligibility | 92 |
| SEN (K) 30 Non-Sen (N) | 264 |
No exclusions