Maths Resources
Times Tables Posters - download to learn at home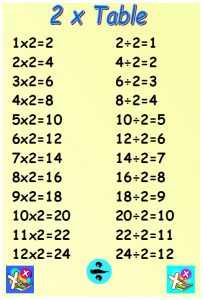 ADDITION Year 1 Addition Video: https://vimeo.com/201674926 Year 2 Addition Video: https://vimeo.com/201675760 Year 3 Addition Video: https://vimeo.com/201676442 Year 4 Addition Video: https://vimeo.com/201676630 Year 5 Addition Video: https://vimeo.com/201676888 Year 6 Addition Video: https://vimeo.com/201677140

SUBTRACTION

Year 1 Subtraction: https://vimeo.com/203300609 Year 2 Subtraction: https://vimeo.com/203300813 Year 3 Subtraction: https://vimeo.com/203301062 Year 4 Subtraction: https://vimeo.com/203306081 Year 5 and 6 Subtraction: https://vimeo.com/203306184
Please browse the links below for a huge variety of online maths resources.

Counting Down Song from Have Fun Teaching:
Admissions Consultation
Consultation on the Arrangements for Admission of Pupils to School in 2023-24
Corporation Road Primary School is undertaking a consultation exercise on the arrangements for the admission of pupils to school from September 2020.
The detailed proposals may be viewed from here
Written comments or queries about the proposals in the consultation can be made using the form on the admissions page
Comments and queries arising from the proposal will also be forwarded to Darlington Council's Admissions Service, who administer the allocation of places on the school's behalf.
The consultation opens on Monday 1st November and will end on Friday 10th December 2021.